Welcome To Chelsea Removals, The Handy London Removals Company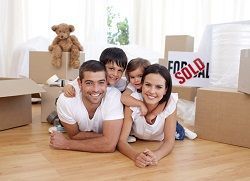 If you are on the move in London or for that matter across the UK then you probably want to get in touch with Chelsea Removals. We are waiting for your phone call on 020 8746 9608 because we believe that we offer the highest quality removals process, at the lowest possible prices in the capital and beyond. However big the job is you can rely on us to take it on with an unparalleled level of commitment, professionalism, ability and respect. Moving house doesn't need to be the nightmare that everyone assumes it will be, so if you want to find out how, just keep reading!

We are proud to be West London company. It isn't just about the location for us, it is about the experience we have accrued here. For over a decade we have been helping people move in and move our of houses, bungalows, terraces, penthouses and mansions in Chelsea and the surrounding area. We've seen an awful lot, but the good news for you is that it means that it takes an awful lot to shock us now. We are unflappable, and it boils down to the main thing that experience has taught us when dealing with such a wide demographic of people and properties across London; planning is everything.

That's why when you call us to enquire about our services we take care of all the planning before you have even confirmed that we are your number 1 choice. In order to formulate your free quote we conduct a unique removals assessment. We measure everything. We accurately calculate the vehicle space that you will need and the number of team memebrs that you will require AND will be practical given the space on site. After all, why should you pay for team members, equipment or van space which goes unused. Equally, why should you have to worry that the van on removals day is too small.

All of these issues call stress, and if there is one thing we are committed to helping you avoid it is stress. When you look at our quote and stack it up against the rest, can anyone else guarantee that you are only paying for exactly what you need: no more and no less? Here at the leading London Removals company we can. Whether you are moving house or moving office, our private and business companies get the same service so whether you have a grand piano at home that needs moving or thousands of pounds of computer equipment that needs transferring from one office to another, you can rely on us.

When it comes to moving day itself you get the very best. The best vans; cleaned, secure and well maintained to ensure that there are no hold ups or accidents once we get started. When it comes to getting your possessions actually into the van, you'll notice that our team members are the most professional, most highly trained, tidiest and most respectful you have ever come across. They know that it isn't just about getting your possessions from A to B, it's about the reassuring pats on the shoulder when your emotions are running high, it's about giving you space as you say goodbye to your old home and it's about bending over backwards to get a smile back on your face. It is this sort of respect and sensitive side that we are proud to offer as a bonus of our service.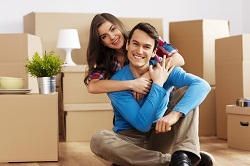 Many of our clients are busy London professionals. If it is a home move a lot of our customers work long hours in the city or Chelsea and the surrounding area. Many of our business customers can't afford to lose a day's business so when are you supposed to be able to find time to do all the packing and cleaning which is part and parcel of the moving process? If you feel like there just aren't enough hours in the day don't worry, your local Chelsea removals company has got that covered too. Just give the word and one of teams will be round to offer a full set of packing and cleaning services. Everyone knows that how you leave a job is just as important as how you conduct it, so whether you need help packing up your boxes or just want the place clean when you leave we're happy to help.

In fact, we don't just do the packing for you. Particularly useful for people with businesses or young families we can help you unpack. With our crew we can turn your new house into a home, your new building into a thriving office in no time.

Now, this all sounds very well but we know what you are thinking; it's too good to be true. If you just read this page then you would be well within your rights to do so but have a click on our testimonials page and feel free to have a look around. We understand that it is important to do thorough research when you are dealing with such a major topic, and we back our credentials, our services and our customer feedback to stack up higher than anyone's.

So if you are a business owner in the Chelsea area who is looking to relocate the office. If you are downsizing or upgrading your home. You can call Chelsea Removals on 020 8746 9608 today to discuss your free quote and for any more information you need to help make up your mind. Equally, while we are proud of our Chelsea roots, if you are heading further afield and you want this kind of service as you head anywhere in the UK, get in touch, because there is no job too big or too small for us.

We are proud to work for you, and we look forward to working with you as you start a new chapter in your new professional or personal life.