Easy and Cheap Man with Van Solutions in Chelsea
Could You Use a Man and a Van?
When it comes to using our man with van service in Chelsea, the name of the game is flexibility. At Chelsea Removals, our service provides an easy option for anyone in the SW10 area who needs to get something from one place to another, which won't fit in their car or on public transport. This means that you can use our man with a van service for all sorts of different jobs, whether you are moving machinery, instruments, equipment, or doing a full removal of a small property! Our drivers are all well trained and our vans are all maintained perfectly, so call us on 020 8746 9608 today to learn more.
Get the Best from Our Drivers
When you are moving house or moving something large or heavy with our man with van service in SW3 region, you want total safety and security. There is no good in arriving at the destination and finding that the items in the back have all fallen over and been broken! If you want to avoid this sort of nightmare, then you need one of our professional drivers, who can deliver to your designation with care and ease. We want your service to be calm and stress free, so that you are not fearful for the safety of your items. You need to be relaxed at all times and able to concentrate on the rest of your move.
A Great Choice of Van Types!
If you are moving house or you have a lot of things to move, then you may want to have a different size of van to the standard transit. We offer a great many different sizes of vans in the SW10 areas, so that you can choose the right man with a van option for your needs. When you are loading the vehicle, you want everything to fit snugly, and for there to be no room for things to fall over. However, you need to make sure that there is room for it all! Calling our team on 020 8746 9608 will mean that you can talk to an expert on the matter.
Get The Help That You Need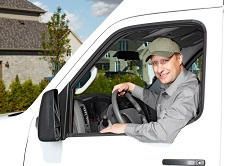 Our drivers are all able to give you a hand with your load. You need a driver who is capable of lifting heavy items, and loading the van in a sensible way, so that there is no fear of damage. Knowing the way in which a van will move and the load in the back will shift comes naturally to our staff, as they have a great deal of experience in moving things in SW3 region. Should you need a man and van service where you get more than one helper, then we can arrange that as well. Just mention it to our call staff, and we will give you everything that you need!
Book Early To Avoid Disappointment
Our man with van service can be extremely busy at times as it is very popular in Chelsea. We want to give everyone what they want, so we suggest that you contact us immediately on 020 8746 9608 to get the service that you need. We can offer amazing prices for our services in the area, and will be sure to pass on our special offers when you call us. If you have any questions or special requests, then our phone staff will be happy to answer any queries that you might have. At Chelsea Removals, we want to give you the best value man and a van service that you can get.