Our Service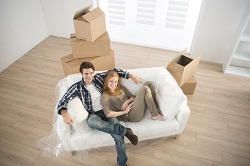 An experienced company such as ourselves has learned, over the years, to develop a comprehensive set of services to customers who are wanting to move in whatever shape or form. We offer removal services for whether you need to get rid of furniture, or your business is changing locations, or you are moving house. Although we are based in London, Chelsea Removals operates all over the UK meaning that as well as a packing and removal service, our transportation service is extensive and high quality. All of our services are extremely affordable with the goal of keeping you and your bank happy. With the current economic environment, we see no reason to charge excessive amounts for our services when relocation is already an extremely expensive operation. If you want a free quote on our services then just call 020 8746 9608 and we will endeavour to be as flexible as possible with your needs.

Packing can be an emotional aspect of moving, especially if you are moving house. But not only that, it can often be the most streful as it entails a great deal of organisation and preparation in the first place. We would strongly recommend that you enlist our assistance with packaging because it would actually save you time and money. Due to our vast experience in the business, we know exactly how to go about organising a packing process and how to keep all of your belongings damage free. At the very least we can reduce the risk of your possessions getting damaged because we are obsessively careful with all of your belongings. With a reduced risk of damage, you could save money as you will not have to replace items that break or become unusable. Why take the risk of packing yourself when it makes eminently more sense to allow us to do it for you?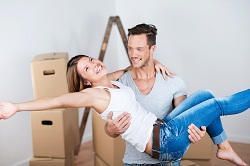 With regards to actual relocation of your belongings, whether you are moving something into the garage or to Inverness, we provide a transportation service via vans and drivers. We will help you load the van at one end, and unload the van at the other, placing boxes and items in the correct rooms as you dictate. All of our movers are physically built to undertake the heavy lifting of cumbersome items in order to reduce the risk of injury. It is astounding the amount of movers who feel like they have been in an ice-hockey fight purely because of the physical demands removals place upon them. There is absolutely no reason for you to suffer the consequences of a particularly weighty wardrobe, when we have the experience and knowledge to take that responsibility upon ourselves.

So if you wish to avoid the monotonous and frankly unpalatable aspects of removals, you should hire a removals company that offers to help you in every way possible. All of our removal services are aimed at movers who no longer want to struggle under the weight of undiplomatic furniture and office equipment. Our prices ensure that the already pricey process of relocating, if that is what you are doing, is not added to. You can attain free quotes and advice on packing or moving by calling Chelsea Removals on 020 8746 9608, but you should do it as soon as possible to make sure that you get the assistance you deserve and need.