Experience Great House Removals in Chelsea with Us
Stress Free Home Removals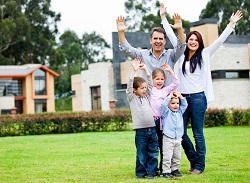 When you are in need of a great team for your house removals in Chelsea, you will be looking for reliability, efficiency and a price to match your budget. Knowing this, we have put together a great team to make sure that you always get exactly these three things from us. Your domestic removals need not be the nightmare that you may worry about at night. We know that these times can be stressful and aim to reduce that fear by planning everything well, providing the right staff, and working out a way to meet your budget on all aspects of the move. If this sounds good to you, call Chelsea Removals for a free estimate on 020 8746 9608 today.
Get the Best Team In The Business
We train our house movers in a way that prepares them for anything – any issue or eventuality that might arise during the move. You will not find a member of our team who is not focussed and willing to give one hundred percent to your move in the SW3 area. No matter whether it is our drivers or our loaders who you talk to, you will be given a friendly service, and have all of your questions answered immediately. We work on jobs together every week, so we know the team like family and this means that we get along great, and work well as a unit.
Perfect House Removals are Careful Ones
Our team are nothing if not careful in all aspects. We do not mean timid, as you need to get the job done with a certain degree of urgency, but more that the whole move needs to be planned out in advance so that everyone is on the same page. After this, the work should be done with speed and care simultaneously, so that nothing is dropped or broken, and no one is injured on your move in SW10 district. Everything from the training of our staff to the maintenance of our removal vehicles is geared towards giving you a smooth ride from your old home to your new one. Don't let it be stressful, call us now on 020 8746 9608.
Incredible Prices in The Local Area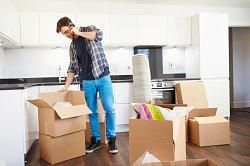 Getting a good deal on your house removals can make a world of difference when you are moving in SW3 area. If you have a strict budget then you only need to let us know and we will work to it. Our teams have the experience to be able to work out where you can save, and our call operators are on hand to give you deals and work out a plan to match your budget. It is essential that you call us in advance to work these things out, as leaving them to the last minute can make your house relocation in the SW10 area much more stressful.
Call Today for The Deal Of A Lifetime!
Giving Chelsea Removals a call on 020 8746 9608 today will open you up to all of our deals, as well as bookings and the ability to talk to an expert. Our call staff are extremely knowledgeable about moving house, and will be able to give you a full run down on all that you might want to know about. With this in mind, you can get in touch at any time of the day to discuss your home removal in Chelsea. Having a person on board who really knows their stuff will mean that your move can be relaxed, calm, and suit your budget, so you get the best of both worlds.