Move Office with the Best in Chelsea!
The Right Team for The Job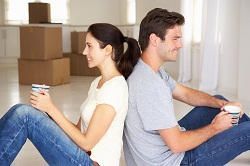 Office removals are a serious business. When you move house, you don't have nearly as much on the line as moving an office. The fact is that there is money being lost every day that you are not in business, and for this reason office relocation needs to be quick and efficient, without any risk of costly damage. Should you want the best team in Chelsea, you will find them at Chelsea Removals. We deal in a range of different office moves every week, so we have the knowledge and experience to make your move an easy and cost effective one. Call us today on 020 8746 9608 to get the best in the business.
Our Conscientious Staff Make Light More of Your Move
Having the right people on the job when you are undergoing business relocation is vital in the SW3 area. Our team members are all extensively trained by the company and have the knowledge and ability to get your office relocated from place to place. Having the right staff is essential, as you need a workforce who can move as one unit, with the common goal in mind, to get the job done quickly but safely. This is the name of the game, getting everything from the old to the new office in as little time as possible with zero accidents, injury or damages. Knowing how best to do this is a case of learning on the job in SW10 region, and our office movers have done just that.
Our Packing Team Can Get Your Office Wrapped Up
You will find that one of the most time consuming parts office removals is the packing process. We can make this issue go away by offering up our packing services to you, and it will be a great relief if you choose to use them. The team will come in and get everything boxed up safely so that there is no risk of damage during your commercial relocation. Removing risk in this way can make all the difference, so you should certainly call us now on 020 8746 9608 to find out more about our services in SW3 region.
The Best Value for Money In The Area!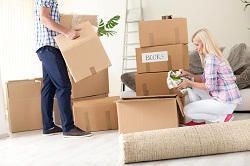 If you are looking to make your office removals extra efficient then we will help you. Any business owner knows that the best way to do good business is to make every part of the process as cost efficient as possible. When we offer you the best value for money, we don't necessarily mean that we are the cheapest in the area, more that we offer the best service for the price. Our staff are experts and our vans are clean and well serviced, and it all comes under one incredible price, so that you are not worried about the overall cost of your business relocation in the SW10 area.
Book Early and Get The Right Team For Your Move
We at Chelsea Removals are very popular as the word has spread about how we can make moving office easy in Chelsea. If you want to get in on the action, then you should call us early in the process to get your booking in place and reserve your spot. We know that it can be hard to plan so far in advance, but doing so will mean that we can get everything planned well before the move, and that will make it much easier for everyone involved. Give us a call now for a no obligation quote on 020 8746 9608 and we will answer all of your questions.